In this installment of the College Startup series, we are going to cover investor presentations. The investor presentation is one of the most important moments in your college startup – when you either succeed or fail to get funded.
One of the problems with investor presentations is that while most people agree about what makes a bad presentation, there are varying opinions about how to deliver a good presentation because each investor, angel investment group, or lender has its own definition of what makes a good pitch. It's hard to make a presentation that will appeal to every investor, but with the right approach you can come close.
What makes a bad presentation?
The short answer? The fastest way to develop a really bad presentation is to use one of those presentation templates that come with standardized business plans. These templates are usually boring, follow a mediocre format, and seldom produce the results you want. They tend to begin with useless slides on the "Mission Statement" and follow up with equally useless information, hiding any nuggets of excitement deep in the slide deck. Yes, I know that sounds harsh.
In the end, they put your audience to sleep and don't get you any funding. Most bad presentations have many of the following mistakes:
Too long
Crowded slides
Too complex for the common investor
Too simple for the common investor
Missing important data
Wrong data
Misleading data
Ridiculous assumptions
Spelling mistakes
Boring
Uninspiring
Making a winning pitch
As I said before, it's nearly impossible to make a perfect investor pitch. But there are many strategies you can use to give a great presentation. Fortunately, your pitch does not need to be perfect to get the funding you need: it just needs to be better than everyone else's.
Create a compelling presentation
The first step toward a winning presentation is to create compelling slides that tell a coherent story. The presentation should clearly address the following questions:
What is the opportunity or problem?
How will you solve the problem?
Why is your solution better than others?
Who is the market?
Is your solution priced competitively?
Is it scalable?
Who is going to execute this plan?
Why are you the best person or team to do it?
How much money do you want?
Back-up information for your answer to question #9
Make sure that your slides are compelling and well done. Presentation slides should support your presentation, rather than serve as the centerpiece of your presentation. Most people tend to fill their slides with data and facts and then read from them. That approach usually leads to crowded slides and bad presentations. If there is one takeaway on how to make good slides, it's this: less is better.
Let me give you an example using a great product, the MacBook Air by Apple. Imagine that you had invented the MacBook Air and that you were pitching it to investors. Here is one slide that you could use to talk about the basics of the product. The red "X" emphasizes that this slide is bad.
Or, you could create a slide with this awesome image of a MacBook Air being placed into an envelope. You will still need to talk about the product – and remember your details – but this slide is much more compelling and gets your point across.
Of course, this means that you will have to memorize your presentation and be comfortable speaking in front of an audience, but we'll cover that shortly.
Have plenty of back-up materials
I prefer that entrepreneurs bring back-up materials and additional data for their presentations. You can include them in a separate slide deck or at the end of your presentation. You may never need to use them, but if someone starts asking very detailed questions, it's good to have the resources handy.
Research your audience
Before giving your presentation, be sure to research your audience. Angel groups often have sites, like this one, with suggestions. Other investors and venture capitalists, like Fred Wilson, have blogs where they post their ideas. These sites and blogs are great resources because they provide a window into your audience.
Going blind into an investor pitch is a recipe for disaster. Avoid that mistake at all costs.
Get comfortable with public speaking
Most people hate public speaking; in fact, it's one of the most common fears people have. If you want to deliver a successful pitch, you have to get over the fear of public speaking. There is no way around it.
I'll admit that I suffered from this problem. I hated public speaking, but I got over my fear by enrolling in Toastmasters, a club that teaches public speaking. Their structure is proven, time-tested, and affordable. I think every entrepreneur should attend the club as part of their training. Another option is to use one of the Dale Carnegie courses. Although this training is more expensive, it also teaches you how to make a presentation from memory (without relying on slides), a very important skill.
I also recommend reading Speak Like Churchill, Stand like Lincoln, a great book on how to make compelling speeches.
Get your story right
You should rehearse your presentation as many times as it takes for you to be comfortable prior to making your pitch to prospective investors or lenders. Testing your presentation will help you develop a story and avoid mistakes. If you can, try your presentation in front of a mock audience of friends.
Get comfortable with being uncomfortable
You can expect your investors to ask difficult questions – putting you on the spot – so you need to learn to be as comfortable as you can in uncomfortable situations. It helps if friends ask you tough questions during your practice runs, but it's impossible to anticipate all possibilities. This is something that you will learn by experience – a trial by fire. Good luck.
Who is Marco Terry? About the College Startup Series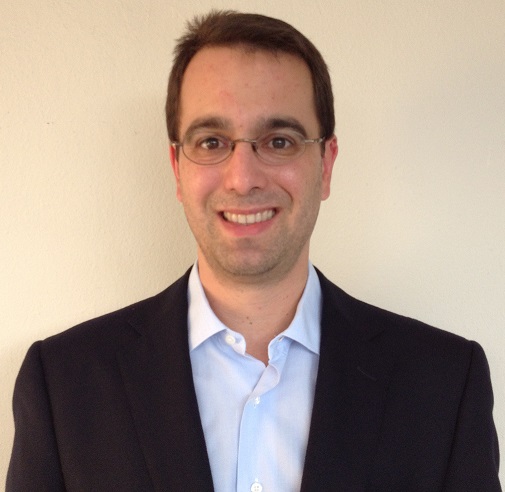 Ever since I can remember, I've wanted to be an entrepreneur. I started my current company about 10 years ago and have had a great time running it. It's the fulfillment of a dream.
Over the years, I have noticed two things. First, there are very few resources to help college students start their own businesses (though this is improving). Second, the little advice there is usually focuses on conventional wisdom, which often has shortcomings or is plain wrong. So I did something about it: I wrote this series.
I am always looking to improve this information, so I welcome comments. You can connect with me through Linkedin – Marco Terry -, through Google+, and through my twitter handle @marco_terry.
Now, go out there and build a great company.
Disclaimer: This guide does not provide legal or financial advice. It only provides information – which could be wrong. If you need legal or financial advice, get a good advisor.
Copyright: This guide is copyrighted. Please do not steal it. Actually, it's updated regularly, so you are better off simply linking to it.
 Version: 1.00