This article is part of the College Startup series for college entrepreneurs. However, the information within it can be used by any entrepreneur who is trying to decide if their business needs an accounting system.
Of all the things that a college entrepreneur has to think about, choosing an accounting system is probably one of the most boring and mundane tasks. As a result, this decision is something that most students avoid making – leaving it for "tomorrow." The problem with delaying this decision is that having an accounting system early on can help you in many ways. For starters, it's a great – and necessary – management tool. But, more importantly, having an accounting system will also help you get funded.
As a rule of thumb, you should start using an accounting system the moment that you or investors put money into the business. It will help you keep track of your expenses and allow you to provide your investors with detailed reports.
The idea stage
If you are at the point where you are developing your idea or creating your business plan, you probably don't need to worry about having an accounting system. It's way too early for that, and you have bigger challenges ahead of you. But keep the advice from this article because you will need it in the near future.
The demo stage
Depending on your type of company, you may have to develop a demo or a prototype. Perhaps it's something to market to early adopters. If your expenses at this stage are minimal, as is often the case with many software companies, you can still probably forgo an accounting system, as long as you are not charging customers for anything.
But if you are spending more than a little money or are generating revenues, you should consider getting an accounting system.
Running a cash-starved start-up
At this stage, you, your co-founders, and other people may have put money into the company. At the same time, you may also be at the point where you are generating sales. This is the time to implement an accounting system to get your numbers in order. Even if your company is losing money, you should account for it. In my view, college entrepreneurs who wait until they are profitable to start tracking money will find themselves with serious problems.
Don't believe me? Try this one on for size: your company will probably need to file tax reports, especially if it's generating revenues. Most college entrepreneurs are not aware of this fact until it's too late (i.e. April 15th). Without proper accounting, it is very hard to file proper tax reports, which can create serious problems. Not a good way to get started.
Impress investors with financial statements
Almost every day, I get a call from a start-up entrepreneur who makes the critical mistake of not having financial statements. They tell me a story about how great their business is and how much revenue it's generating. When I ask them for financial statements to validate their story, they often tell me they don't have them because they are a startup. Wrong answer.
Unfortunately, it doesn't take too many questions to unravel their story and make them realize that they don't really know if they are actually doing well. Why? Think about it. The only way to know your financial position is to have financial statements – like a profit and loss, a balance sheet, and cash flow statements. Without these tools, you are running your company blindly.
Don't expect investors or lenders to just "take your word for it." Trust me, they won't. And you don't want to be in this position if you are looking to finance your college business. You will likely lose.
Choosing an accounting system
I'll save you a lot of work here. Most small companies use QuickBooks by Intuit. And when I started Commercial Capital LLC, we decided to use QuickBooks as well. In fact, we still use it because it does a good job. I like it quite a bit and recommend it. If you want another option, try Sage 50.
That was easy.
Implementing the accounting system
If you are still in college, the easiest way to get started with an accounting system is to visit the accounting department and ask if they can recommend someone to help you use it. If that approach does not work, most schools have resources to help would-be entrepreneurs and offer simple bookkeeping tutorials. If that is not an option, consider hiring a part-time bookkeeper. Lastly, if all else fails, you can always go to an accountant, but they charge about $300 per hour.
The main thing to remember is that setting things up properly at the start of your project will save you time, money, and frustrations in the future.
Who is Marco Terry? About the College Startup Series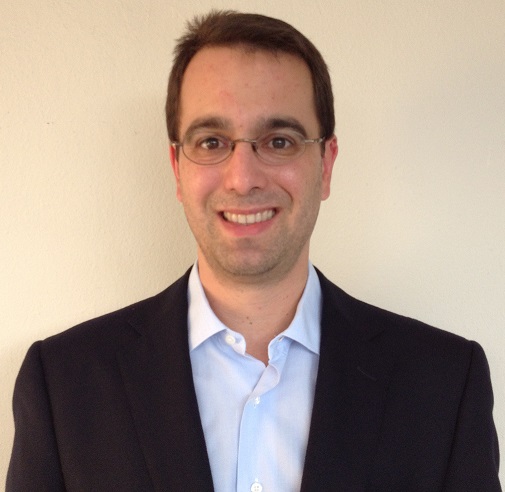 Ever since I can remember, I've wanted to be an entrepreneur. I started my current company about 10 years ago and have had a great time running it. It's the fulfillment of a dream.
Over the years, I have noticed two things. First, there are very few resources to help college students start their own businesses (though this is improving). Second, the little advice there is usually focuses on conventional wisdom, which often has shortcomings or is plain wrong. So I did something about it: I wrote this series.
I am always looking to improve this information, so I welcome comments. You can connect with me through Linkedin – Marco Terry -, through Google+, and through my twitter handle @marco_terry.
Now, go out there and build a great company.
Disclaimer: This guide does not provide legal or financial advice. It only provides information – which could be wrong. If you need legal or financial advice, get a good advisor.
Copyright: This guide is copyrighted. Please do not steal it. Actually, it's updated regularly, so you are better off simply linking to it.
Version: 1.00